I told you I'd fix it!
I began by trimming it down to a 5.5″ x 5.5″ square (okay, so it doesn't look completely square, but are we really bothered about the quarter-inch deficit?). Much better. I followed most of the steps on how to prep a cake, madskillz picked up from my beginner's cake decorating class and from watching my mom mess around with other people's wedding cakes.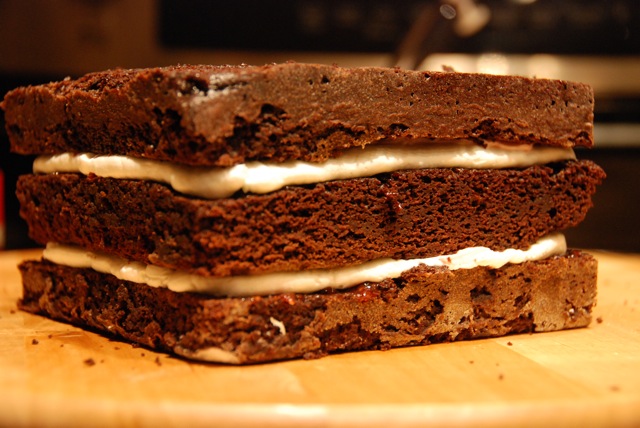 Raspberry buttercream in the middle (it's pink inside the white "dams")
Then after masking the outside with a plain buttercream, I finished it with a white chocolate buttercream. It's going to be interesting – I used a meringue buttercream (a "true" buttercream) for the filling but iced the outside with an American buttercream (i.e. just butter & icing sugar)…I don't really know how it will turn out, to be honest…but what's not to love about raspberry and white chocolate???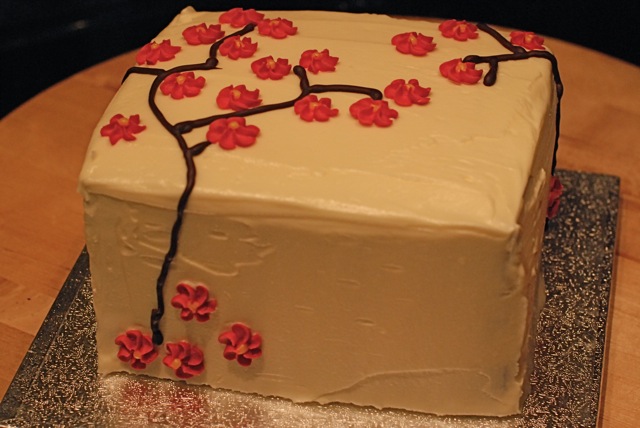 Topped it off with chocolate "branches" and royal icing drop flowers
Note: did not finish bottom edges in picture. Probably should've.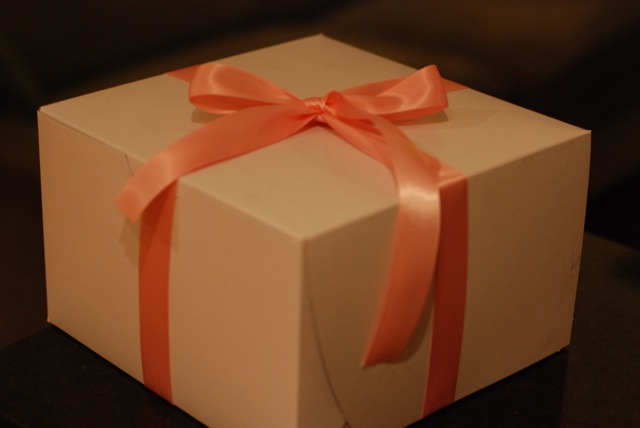 Put in the box and finished off with a pretty pink ribbon – I love Spring
It's for a friend's birthday. We'll see how she likes it tomorrow!