Too tired to blog, here are some pictures with captions. I will catch up later – it's actually quite hard to find time to type away without feeling like a social recluse or an obvious avoider of my parents.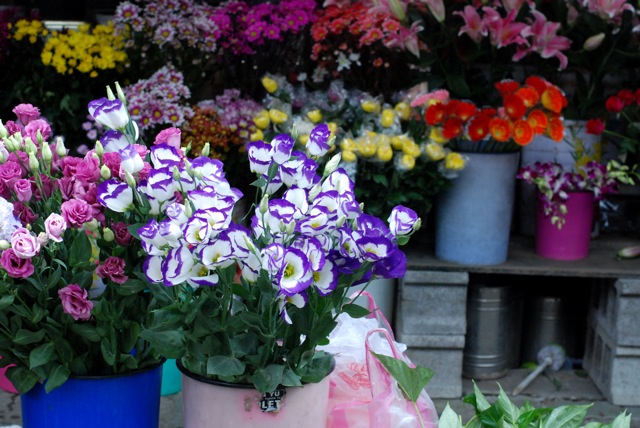 I'd never noticed how many different types of flowers there are on a flower truck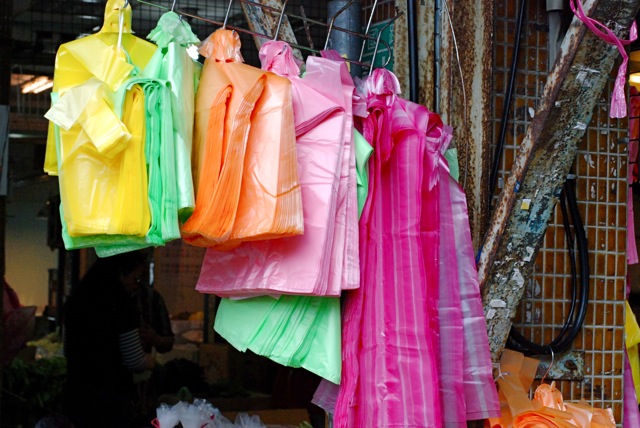 Love the multi-colored plastic bags – a staple at any traditional market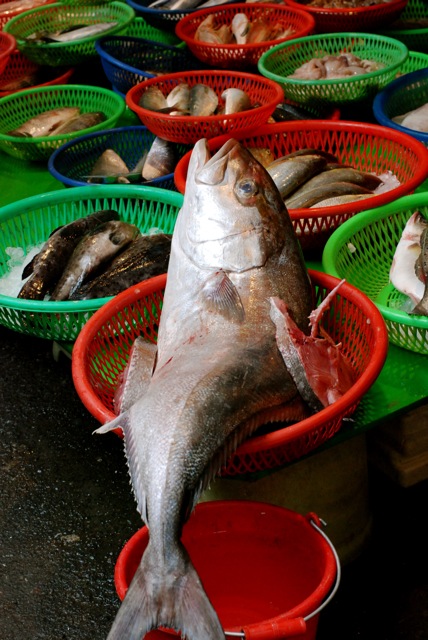 My fish said hi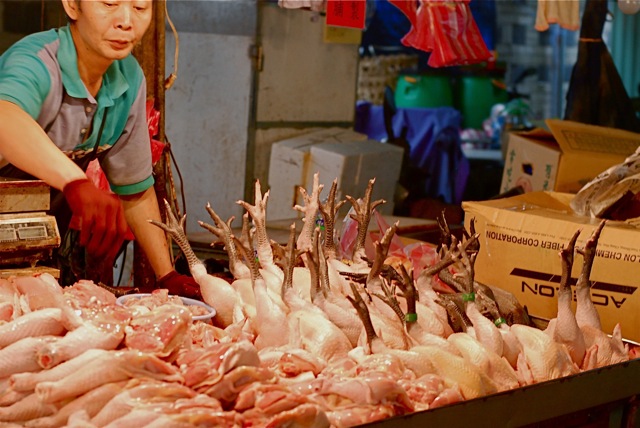 So did my chicken feet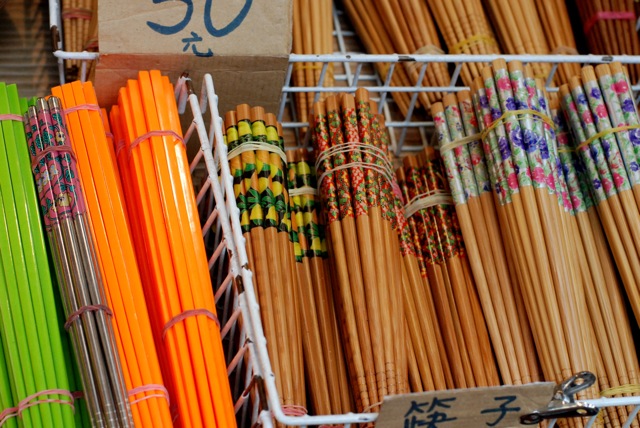 Chopsticks for sale – $1.85 for 10 pairs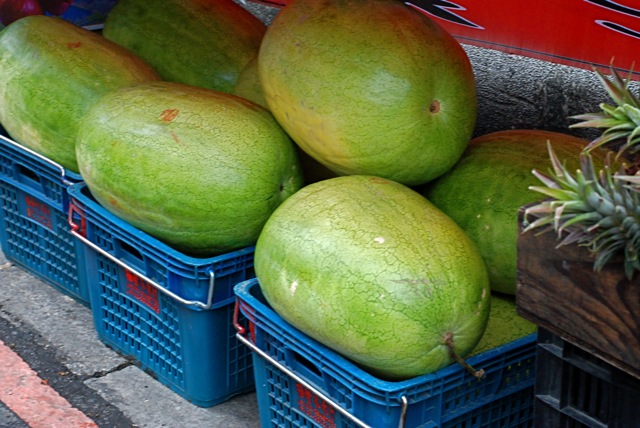 This is the size of watermelons out here…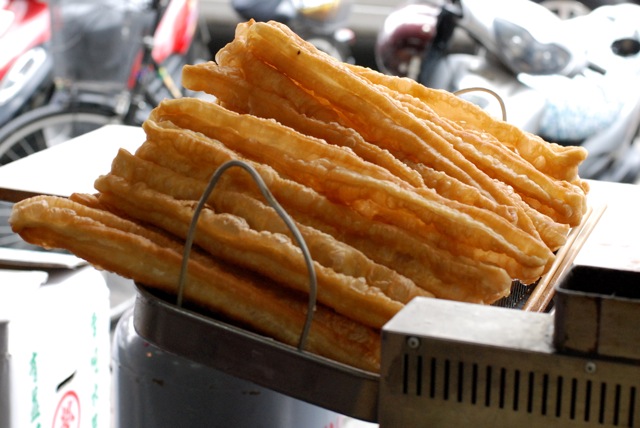 Chinese donuts chilling on the sidewalk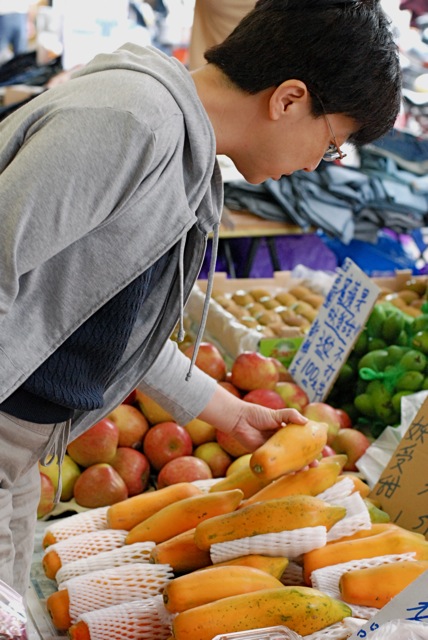 Picking out papayas for a quick snack

No idea what this is called. It smells kinda like Secret Wish by Anna Sui though

Pig kidneys, anyone?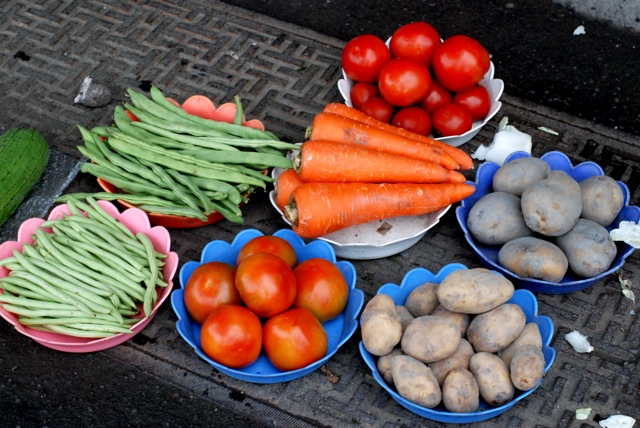 Someone's dinner artfully arranged over a manhole in plant trays…

Adzuki bean cakes being made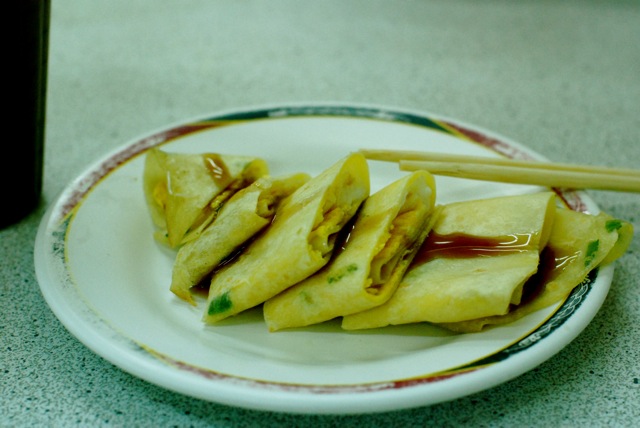 Traditional egg crepe for breakfast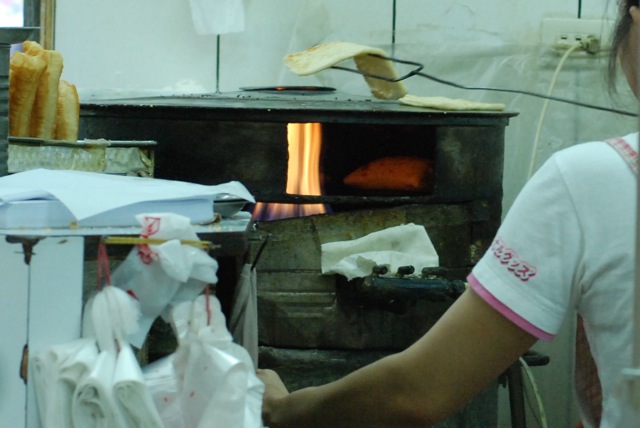 Another traditional breakfast staple – the flat one on the fork is the unbaked version, and you can see one baking next to the fire that's all puffed up. Yum!

Hot soy and rice milks – the cups with which you scoop them look mighty mingy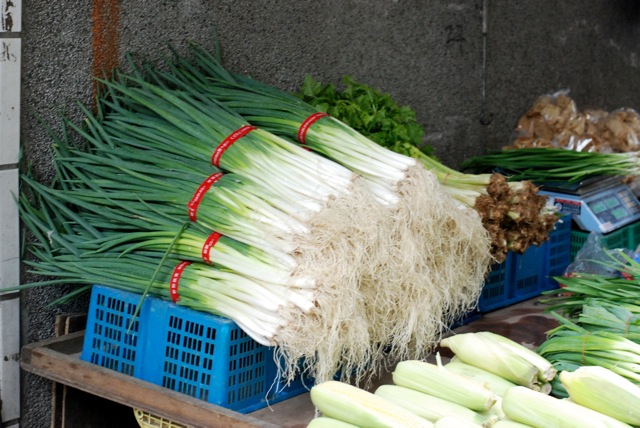 That's what green onions look like out here – and they're much more flavourful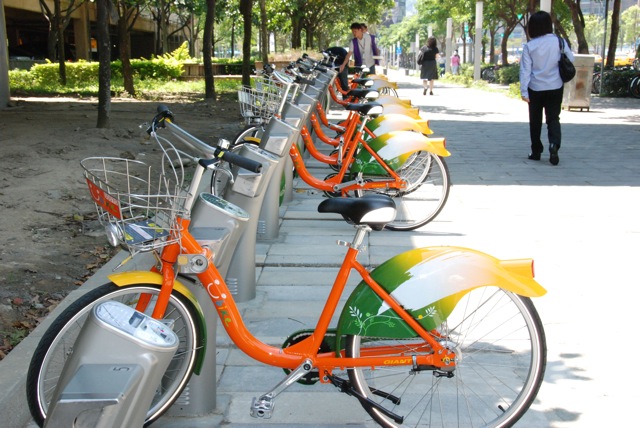 We're adapting the Parisian bike thing – but you can use your MetroCard with it here!